Are we on the brink of extinction?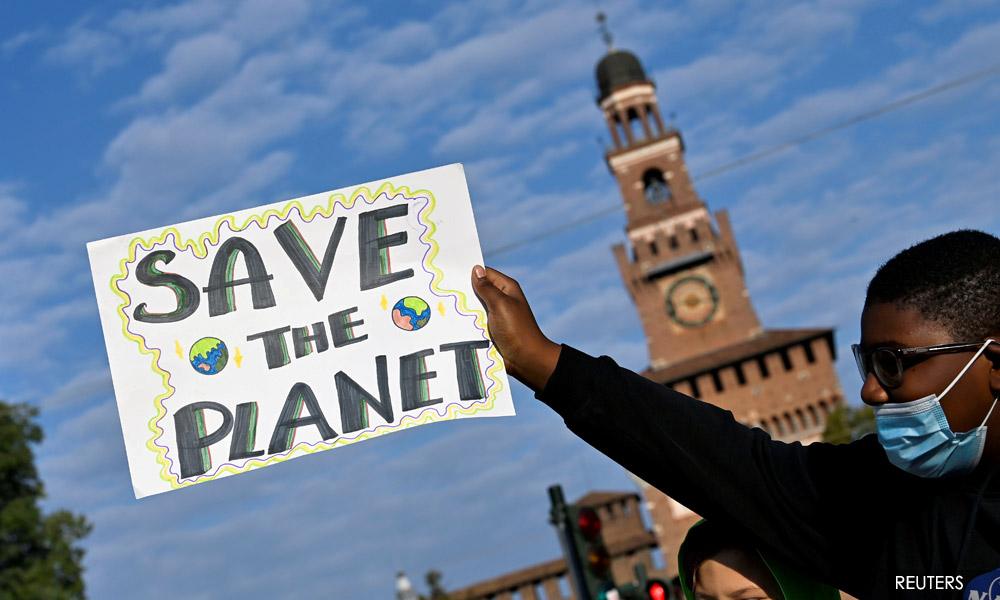 COMMENT | This year is a very important year and as you read this article the 26th Conference of the Parties to the United Nations Framework Convention on Climate Change (UNFCCC COP-26) is taking place in Glasgow, Scotland.
World leaders from nearly 200 United Nations (UN) member countries participate to discuss and formulate strategies for managing the impacts of climate change, in particular to reduce greenhouse gas (GHG) emissions at scale. global.
Recently, Prime Minister Ismail Sabri Yaakob announced the government's intention to reduce the intensity of GHG emissions by 45% and reach zero by 2050.
As a developing country with the majority of its population young, Malaysia is one of the countries most vulnerable to the climate crisis. Therefore, immediate and effective action is needed to ensure the country's readiness not only to mitigate but also to adapt to the effects of climate change.
It is also important that all parties understand that if swift action is not taken, we will experience much worse effects than today, such as extreme global warming and rising water levels that could even drown. parts of the world by 2050, as the Center for Governance and Political Studies (Cent-GPS) reported in 2019.
Since the age limit for young people was lowered from 40 to 30, various questions have been raised, including the right to vote, participation in politics and the unemployment rate.
Other issues that are increasingly being tackled not only by young people in Malaysia but also around the world is the involvement of young people in environmental issues, especially in terms of support in the form of capacity building, funding and participation in the decision-making process.
Last September, I was selected to represent Malaysia at the Youth4Climate program in Milan, Italy, which was attended by nearly 400 young people from at least 200 countries around the world.
The summit was held to provide a space for young people to discuss actions taken at the regional level to tackle climate change and formulate a document containing the global demands of young people urging world leaders to take action, which was then submitted. to global representatives attending COP26.
Our demands were based on four main themes, namely driving ambition, sustainable recovery, engagement of non-state actors and environmentally conscious society.
Some of the key calls launched included youth participation in decision-making, urgent energy transition, increased capacity for youth involvement in climate policy formulation, transparency in climate finance and mainstreaming of climate change. climate education in the national curriculum.
In addition to being a great platform to expand the network of activists from around the world and which also allowed us to exchange views from various angles, the program is a testament to the strength of the global youth movements for the climate and that young people are ready to step forward and help world leaders cope with this climate change crisis.
However, are they ready to listen to the voices of young people? Are they prepared to stand side by side with them to tackle this growing problem?
I think we've had too many conversations and I'm sure we have the solutions in hand as well. Not to mention the scientific evidence that shows how aggressive action is needed to prevent the effects of climate change from worsening.
The only question is whether we are ready to implement the solutions at the rate required by the crisis because we are running out of time.
For example, the report of the Intergovernmental Panel on Climate Change (IPCC) published last August showed that the global climate crisis was worsening.
The report also pointed out that global temperatures could rise by 1.5 degrees Celsius over the next few decades if greenhouse gas emissions from human activities are not reduced immediately.
UN Secretary-General António Guterres said in a statement that the report is a "code red for humanity", which means that the facts gathered in the report released every six to seven years show that the human survival is in a very critical condition.
We are already experiencing extreme weather conditions, a significant increase in global temperature, a rise in sea level, the loss of living species, the higher frequency of natural disasters, the spread of disease, etc.
This situation reminds me of when I was in college when I was learning about endangered animals, looking at what is happening now makes me feel like we are also on the verge of extinction because if the question of climate change is not properly addressed today, most likely there will be no tomorrow not only for future generations but also for us.
This is because we have to understand that what we are facing now is the result of our neglect and mistakes not over the past year or two but over the past decades. It's also a clear warning of what could happen if we allow this climate crisis to continue until it gets worse.
If we look at it from a different perspective, as we say everything happens for a reason, the critical situation we are going through now gives hope to start transformational change to reduce the effects of climate change.
This year, therefore, we have a very important choice to make. The reason I say choice is because change will not happen without political will, economic stability, effective policies and cooperation from all parties.
I hope to see the government act more gradually and remain committed to making a difference.
My call to the government is to create a mechanism that enables the engagement of the Malaysian community in a more inclusive way, especially in terms of providing a platform to voice their opinions, access to climate education and recognition of the position of young people to contribute to climate governance. . The future of the world is in our hands!
---
MOGESH SABBATHY is the co-founder of Project Ocean Hope.
The views expressed here are those of the author / contributor and do not necessarily represent those of Malaysiakini.