Beloved local greengrocer closes after 55 years in business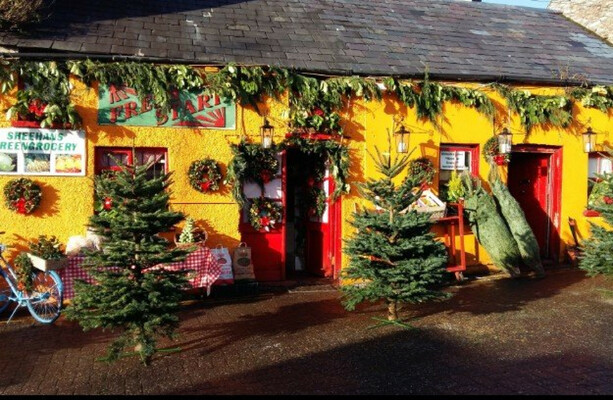 BELOVED GREENGROCER in Mallow, Co Cork closes today after 55 years in business.
Sheehan's Greengrocers, a family owned business, had been selling fresh produce in the store since 1962. It has been located on Carmichael Lane in Mallow for 20 years.
However, due to building regulations, the Sheehan family made the decision to shut down permanently.
The HSE has called for new floors to be installed in the store, as well as work on the ceiling, according to Deirdre Sheehan, who currently runs the store. His father Liam Sheehan was one of the founders of the store.
Speaking to Patricia Messinger on Cork Today Show from C103 Earlier this week, Liam Sheehan said the cost of the work was not achievable.
"We thought about it for a day or two and realized it wouldn't be doable," he said.
It was then that the family made the decision to close.
Talk to TheJournal.fr, Deirdre Sheehan added: "It was so hard, it was so hard [to make the decision], but I knew I couldn't cope with these kinds of inspections all the time.
It was sad, but we go on a high.
Liam Sheehan told C103 the store was known to locals as a place to chat and its customer base has remained strong over the years despite the entry of supermarket chains into the area.
A C103 texter said, "They always had the best new potatoes. I'm sorry to hear that they are closing, another great loss for the city.
Another said: "What a sad day, we will never see the likes of Sheehan again. Best wishes to you all.
Last day
Sheehan's Greengrocers will close its doors to customers for the last time today.
The family has planned a day of celebrations to mark what could be, for many, the end of an era.
#open journalism
No news is bad news
Support the journal
Your contributions will help us continue to deliver the stories that are important to you
Support us now
"We are going to have a beautiful day of celebration. It will be a great day with family and friends, "said Deirdre Sheehan.
"We're just going to celebrate the store, the company and all of our customers. They have been so loyal.
Sheehan added that they had received a large number of gifts from locals and customers over the past few weeks.
Thinking back over the years, she said she had an "emotional attachment to the store".
"We've all worked here, all my siblings, nieces and nephews," Sheehan said.
"I can't imagine Christmas without the store. It was just a lovely place, "she said.
The shop meant everything.