Closing curtain for the youth theater
After 18 years of drama, applause and tears of joy, the curtain is about to fall for the last time on youth theater group Shepparton Initial Stages when they present their last show, Chicago, in January. John lewis spoke to founder Helen Janke about the rewards and challenges of developing young people's performing skills.
"Family" is the word Helen Janke uses to describe the theater company she has built on the passion, drama and endless energy of youth.
"I've always wanted to get to know all my students and their families. That's why we've kept the numbers at around 100 – they all need to be encouraged, "she said.
It has been 18 years since Ms Janke said she was 'stalked' by a mother at St Mary's Primary School in Mooroopna to start a youth theater in the Shepparton area.
The unnamed mother obviously knew who she was stalking. Ms. Janke's reputation as a vocal coach and performer was well known. She had trained in singing for five years at the Melba Memorial Conservatorium of Music in Melbourne and had a Bachelor of Arts in Music Industry.
She had sung the national anthem at soccer matches and on Anzac Days, love songs at weddings, and family favorite hymns or songs at funerals. His talents as a performer with the Shepparton Theater Arts Group and other district theater companies were renowned.
However, she was not sure whether to start a theater company for young people.
"There was definitely a gap," she said.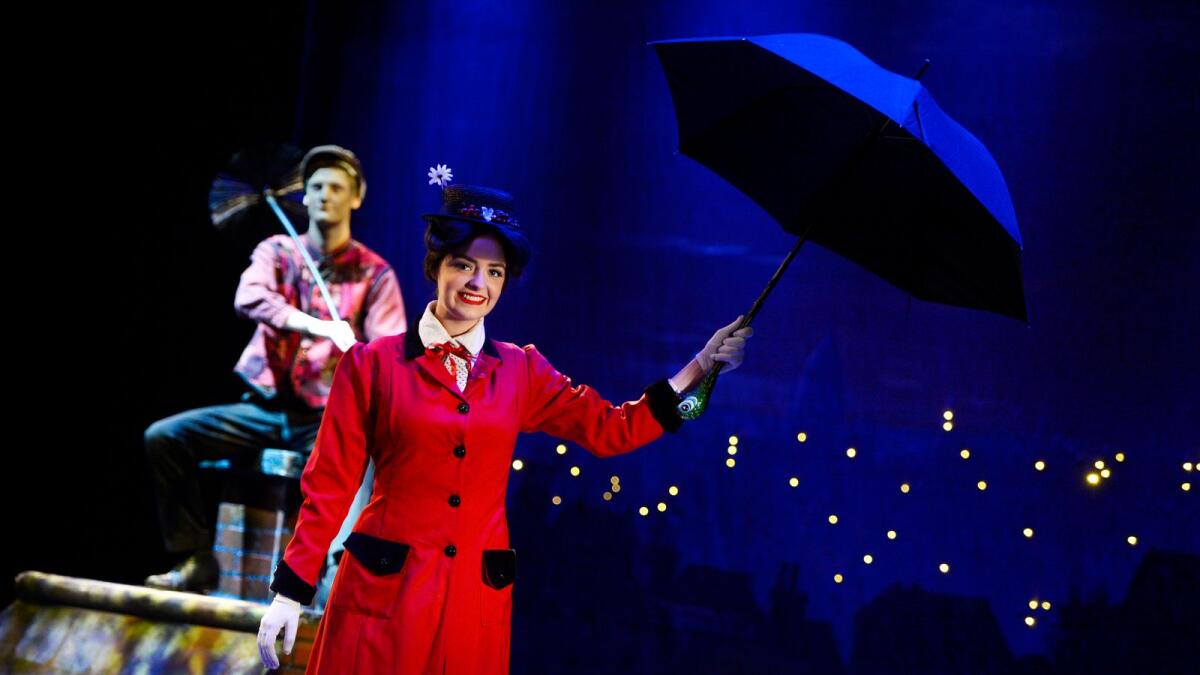 "But I thought it was too hard. Then I met someone who was already in the theater and they continued with me – and I finally ran out of excuses," she said.
Initial Stages was formed in 2003 with around thirty young people, who performed a junior version of the Gilbert and Sullivan classic. The pirates of Penzance.
Over the next 18 years, the company hit its maximum limit of 100 students aged eight to 18. The company was divided into junior and senior groups, which then presented a dazzling annual musical theater program for nearly two decades.
Light and happy Hair spray and Wizard of Oz to darkness and challenge In the woods and Wretched – the artistic talents of Shepparton's youth were stretched and nurtured by performances at the WestSide Performing Arts Center in Mooroopna, where they were celebrated by thousands of enthusiastic musical theater lovers – and not just passionate parents.
Ms Janke said she takes particular pride in technically difficult shows such as Mary poppins and Peter Pan, which involved flying actors, and the sophisticated lighting and sets of The miserable.
" I liked everything. It comes with challenges, and I have felt it all personally, especially with any kid who didn't get the role they wanted, "she said.
She said working with young people has been a rewarding experience – and not just for the students.
She said that after 14 weeks of rehearsing, a worried young performer asked on opening night if they were going to do a different show now than the one they performed.
Another admitted that despite being told to wear white socks, their mother took one white and one black sock – and asked nervously if they could still take the stage.
She said boys would often ask, "When can I play soccer again?" "
"It sums up theater for young people and the wonder and joy of working with children," Ms. Janke said.
But after nearly two decades devoting her time and skills to Shepparton's youth – often working 60 hours in the weeks leading up to a production – the mother-of-two now intends to slow down a bit.
She said she planned to focus on working with disabled youth.
She previously produced a variety show featuring the talents of young disabled people from Shepparton to Riverlinks Eastbank in November.
"These young people with disabilities finally have the chance to shine," said Ms. Janke.
"They've never been married, never had a job, or had a baby, but now they can have people who encourage them and celebrate their talent. I really want to put my energy into it now.
Ms Janke said that the last night of Initial Stages' Chicago in January would be difficult.
"I'm dreading the last night already," she said.
"I don't do public emotion very well – I like it to be about other people, not me."
Ms. Janke believes that the future of youth theater in Shepparton rests on solid foundations.
"I started the ball rolling. I'm sure someone else will fit in, "she said.
She said her biggest reward had been creating space for young people with different abilities to shine.
"It was like a big family. All children have different skills and passions, "she said.
"The best feedback I have ever had is from a mom who came to me and said 'He has found his people'.
"He was a kid who wasn't athletic or athletic, but he had found a place he felt was in a safe space and he was not being judged."
Initial Stages presents its final production, the musical Chicago, at WestSide from Thursday January 20 to Saturday January 22 at 7:30 p.m. with a morning at 2:00 p.m. on Saturday.
Tickets at www.riverlinksvenues.com.au