First Friday offers lots of music, food and fun | New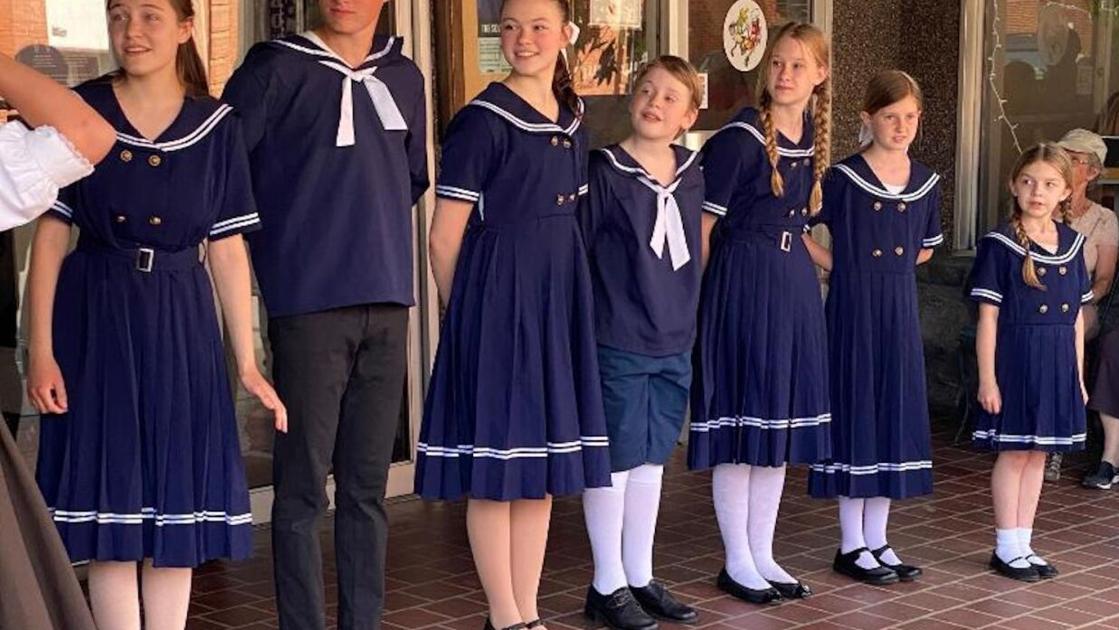 ELIZABETHTON – Downtown Elizabethton celebrated its second First Friday of the year with the help of 'The Sound of Music' cast, lots of other live music, lots of sales in many downtown stores town and a ribbon cut to welcome the town's new business.
Highlights of the evening included a sample of two scenes from the Jonesborough Repertory Theater performance of 'The Sound of Music', which will be presented at the Bonnie Kate Theater from June 10.
The samples were the singers of the von Trapp and Maria family performing "Do Re Mi" and the nuns singing "Maria". It's obvious the cast are ready to stop rehearsing and start acting. Tickets are available at 753-1010.
There was also great music all over town on Friday. Singer / songwriter Madi Foster was performing for The Coffee Company, accompanied by Rebekah Agin on piano. Spank !, an 80s band, performed during the evening on the Covered Bridge stage. Mike McKamey performed at Jiggy Ray Pizzeria, and JP Mathes & Fiddlin 'Leona performed at Riverside Taphouse.
Most of the downtown restaurants stayed open late. There were also strategically parked food trucks around the night spots.
But the first Friday wasn't just for parties. The day started at 10 a.m. with a ribbon cutting for the city's new store, Klacie's Candles and Boutique. Klacie Watson said she started her home business during the height of the COVID-19 pandemic. Her business was strong enough to survive this and she said it also helped bring light and joy to others during this dark time. Its grand opening is Saturday from 10 a.m. to 8 p.m., with free samples, freebies and promotions. She said her inventory includes 40 different fragrances, with the most popular being Blueberry Cobbler, Caribbean Coconut and Sundrench Vineyard.
Another new store showcasing their products is the Wildwood Flower Company, featuring Nikki Stout. Her specialty is fairy and gnome garden parties, flowers in abundance and private weddings and baby showers. The company is located at 366 W. Elk Ave.
Inside Five One Eight was the delicious scent of What the Crepe, with Jen Banks making French pancakes, in both sweet and savory varieties. Banks, the daughter of John and Elizabeth Banks, has spent most of her life as a teacher – first as a French teacher at Happy Valley High School, then as a history teacher at Elizabethton High School. She learned to make pancakes from a Frenchwoman who had settled in Montreal. Banks has proven to be a great student of the culinary arts as well as a teacher.
Its varieties include pancakes with a choice of ham, bacon, mushrooms and cheese. Its sweet pancakes offer a choice of bananas, strawberries, jams and cookie dough.