The first residents have moved into the new suburb which will eventually house 4,000 people in the fastest growing community on the Sunshine Coast.
Happy households have settled in Banya, the third suburb of Aura, which is a $5 billion planned development by Stockland.
The release of Banya land in July offered a house on sites ranging from 280 to 590 m². An August version includes reception sites from 280 to 439 m².
Banya – a name inspired by the Bunya tree – will have a range of community facilities, including a public primary school and a private P-12 school, two neighborhood village centers and up to three child care centres.
It is also planned to include two business parks, 10 sports fields, 25 community facilities, 20 educational institutions and over 800 hectares of conservation and park areas.
All homes will be within 400m of green space such as a five hectare district recreation park and a range of neighborhood parks and playgrounds.
Among the new arrivals are Michelle Parisi and her family of four, including husband Joel and children Jeremy and Gabriella.
They decided to leave the NSW area after Michelle visited her sister in the community's first suburb, Baringa.
"After years of seeing what Aura had to offer, we knew this was going to be our next step," she said.
"So when Banya became available, we said, 'Let's go.
"We love the area, the weather and the proximity to everything like the beach and bush walks. It's so convenient.
She said it was very different living in rural Cobar, around 570km northwest of Sydney.
"Coming from a country town, it's quite an upgrade for us," she said.
"It's a lifestyle change.
"The proximity to the beach is something we really appreciate, as well as the shopping."
They bought a three-bedroom house with a double garage and a small courtyard on a plot of 392 m².
"Our kids are 15 and 12, so we don't need a lot of space," Michelle said.
"We've downgraded (size) but we're much closer to bigger things and there are more opportunities for kids."
They are also close to work.
Michelle is a receptionist at an electrical service company in Baringa, while Joel is a mechanic at a motorcycle repair business near Corbould Park.
"The best part of moving to Banya was the people (at Aura)," Michelle said.
"All of the families here have been so welcoming, and it's been great to be part of such a connected community," she said.
"Not only is this community so friendly, but it's also close to all the great facilities we need.
"We have shopping malls, restaurants and parks nearby. We are honored to be the first residents of Banya.
Michelle expected an influx of residents.
"There are houses being built everywhere, it's incredible," she said.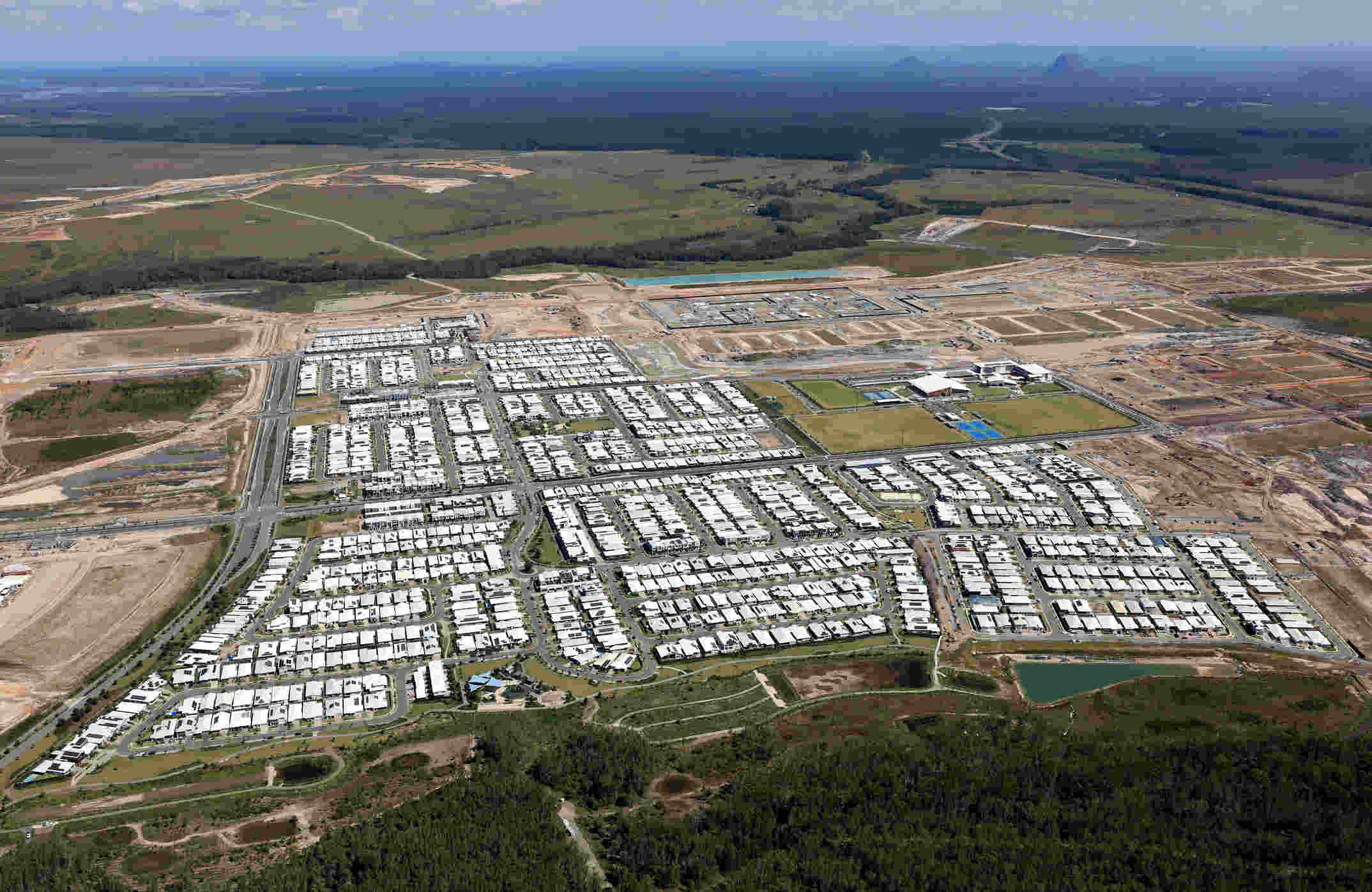 Stockland project manager Josh Sondergeld said Banya was an ideal home.
"We are delighted to welcome our first residents to the new suburb of Stockland Aura," he said.
"People are at the heart of the spaces we create.
"Toddlers, teens, parents and grandparents all contribute to Aura becoming a vibrant, connected and livable community.
"We know our new residents will enjoy all that Banya has to offer, from our parks and green spaces to our future schools and neighborhood village centers, all linked by Aura's extensive dedicated cycling network.
"We look forward to seeing our community continue to grow in the years to come."
Help us provide more news by subscribing to our free daily news feed. All it takes is your name and email. See SUBSCRIBE at the top of this article.
Construction began on Aura nearly seven years ago, for individuals and families looking for a lifestyle close to schools, daycares, shopping, parks, playgrounds, cycle paths, sports grounds and employment centres.
The 6-star Green Star certified community has over 11,000 residents and is expected to grow to 50,000 over the next 25 years.
Its three suburbs are Baringa, Nirimba and Banya, with another suburb, Gagalba, along the way.
For more information on Banya or Aura, visit the Aura Sales and Vision Center at 1 Lukin Terrace, Baringa, Queensland. Alternatively, visit Stockland-Aura.