Kenyans will now be able to launch rockets into space from Marsabit County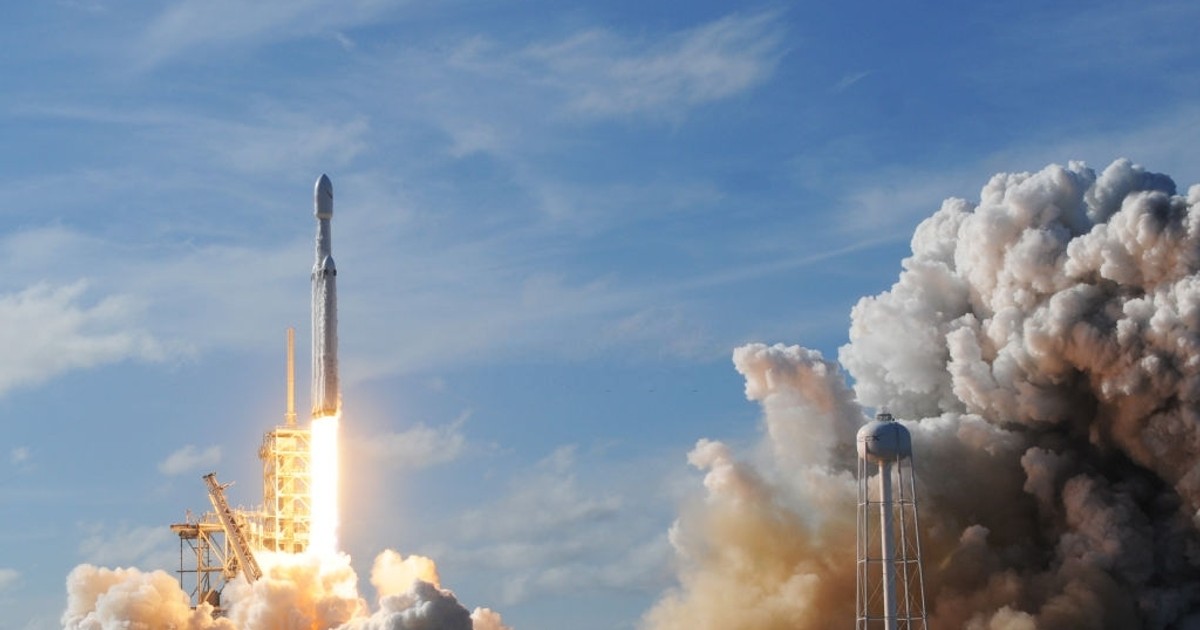 Marsabit County emerged as the most favorable location to set up a spaceport due to its vast expanses of unoccupied and affordable land, sparse population density, low traffic airspace, generally flat terrain. and its proximity to the LAPPSET corridor.
Speaking upon receiving the report, Acting Director General of Kenya Space Agency (KSA) Col. Hillary B. Kipkosgey said the benefits of creating a spaceport capable of launching rockets in Kenya are plentiful and are said to have a positive impact on the growth of the country.
"The development of highly innovative industries like this offers current and future employment opportunities in many sectors, as well as growth potential in supporting industries.
The development of such a spaceport would also promote research, innovation and the growth of knowledge in this country, having repercussions on Kenya taking the world lead as a major player in the space sector ", noted Colonel Kipkosgey.
Besides, "The space sector requires innovative, committed and avant-garde minds; something our young people have in abundance. This is therefore an area in which Kenya can develop and lead. "
Viwanda Africa CEO Nyambura Kamau noted that the interest in conducting the investigation in Kenya stems from the geographic advantages the country is on as a potential launch site: an interest shared by the US space start-up. Long Shot.
"If you look at a map of the world, you see that Kenya is one of six or seven countries in the world with an ideal location for a space launch.
After researching Kenya and visiting Nairobi, I discovered another advantage of the nation that can make it unique in the world; his people, " noted Mike Grace, CEO of Longshot Space Technology.
Kenya is located in an advantageous geographical position due to its lateral coordinates. Its location on the equator gives a space vehicle launched from Kenya a "speed boost" equivalent to an additional speed of 1,650 km / h, due to the rotation of the Earth. This allows the launcher to save energy and carry heavier payloads into space.
According to the report, it is estimated that the initial phase of construction of the spaceport will cost 5 billion shillings, 7 billion shillings in annual operating costs and revenues of 1 billion shillings per launch with an estimated 5 launches during the first year of construction and an exponential increase to 60. launches by the 10th year of operation.
A decision matrix was then used to analyze the 47 counties of Kenya based on the main factors that affect the location of a spaceport (land availability and population density) with the aim of limiting itself to 7 selected counties. for further analysis.
A PESTEL and SWOT analysis was then carried out on the 7 counties, and a second decision matrix was carried out on them. Based on these analyzes, Marsabit County was identified as the ideal location for a spaceport.
Marsabit is sparsely populated, has large, readily available drylands and connectivity to the LAPSSET transport corridor. Marsabit's sparse population makes it easy to launch vehicles into space without significantly disrupting normal air traffic.
However, it may be necessary to build additional supporting infrastructure such as roads, boreholes and solar farms, the report said.