Mario Cucinella brings an Italian hill town to life with the Palazzo Senza Tempo
palazzo senza tempo: a bridge BETWEEN MEDIEVAL and modern
a square on the cantilevered roof is the protagonist of this cultural center in tuscany conceived by mario cucinella architects. Called 'palazzo senza tempo' – or 'timeless palace' – the new public building injects new life into the medieval town of Peccioli.
'peccioli is a real laboratory', said Mario Cucinella. "In the project, we wanted to pursue the idea that historic centers can give themselves a new life with contemporary elements, and not just live in the past.
the project is actually a renovation and the extension because the new palazzo senza tempo occupies a row of converted townhouses, dating from the 14th century, in the historic center of Peccioli. the new volume which has been added to the townhouses extends to the east, with the large square enjoying a panoramic view over the valley of the era.
images by ducio malagamba
palazzo senza tempo responds to the desire of the municipal administration to encourage new cultural programs and commercial activities while enhancing the built heritage of peccioli. as such, the program includes apartments, galleries, study and co-working spaces, a media library, a café-restaurant and public meeting rooms. there is also the place on the roof, which offers 600 m² of outdoor public space.
cucinella continues,'even the new terrace is like a bridge connecting a landscape that looks like a painting from the 1500s and the modern world . with the opening of palazzo senza tempo, peccioli launches an important theme, that of communities and their public places. it shows the courage to do something ambitious, while respecting history, and to keep the citizens of an old Tuscan town on the hills young ".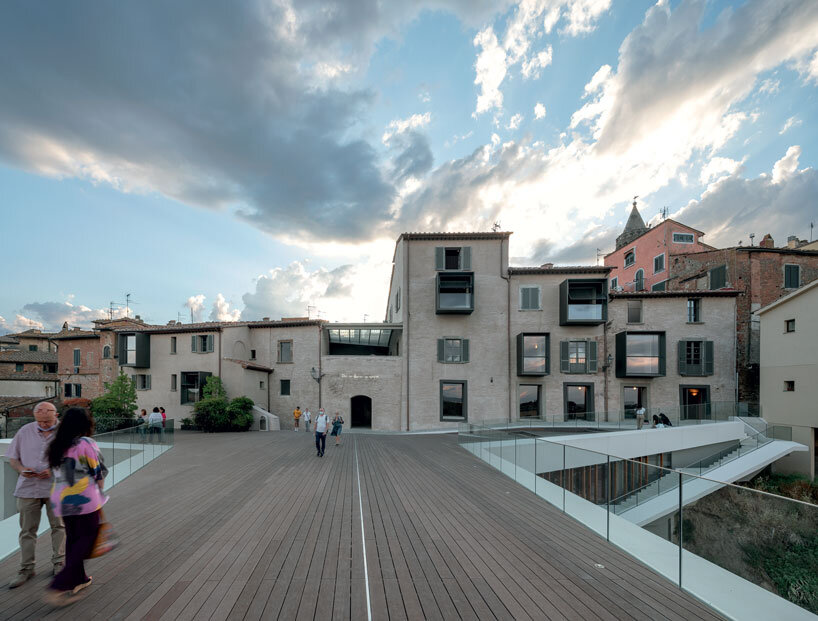 view of the converted townhouses from the cantilevered square
a visual surprise adventure
the design team inserted voids, skylights and bay windows in the old townhouses to accommodate natural light and increased views. there is also a new glass roof over the passage of a historic courtyard, which is now so bathed in sunshine that you almost feel outside.
the internal organization of palazzo senza tempo is conceived as "an adventure of visual surprise", echoing the narrow and winding streets of old towns across italy. this adventure continues in the new extension, which features two monumental staircases – one interior and one exterior – and floor-to-ceiling windows.
when it comes to materials, the architects found a nice balance between old and new. they have retained elements of historic architecture, such as the beamed ceilings and a dramatic stone staircase, but have incorporated enough new materials to make the palazzo senza tempo entirely contemporary. cucinella hopes the project demonstrates how truly modern structures can be a natural part of Italian hill towns wishing to be more than living museums.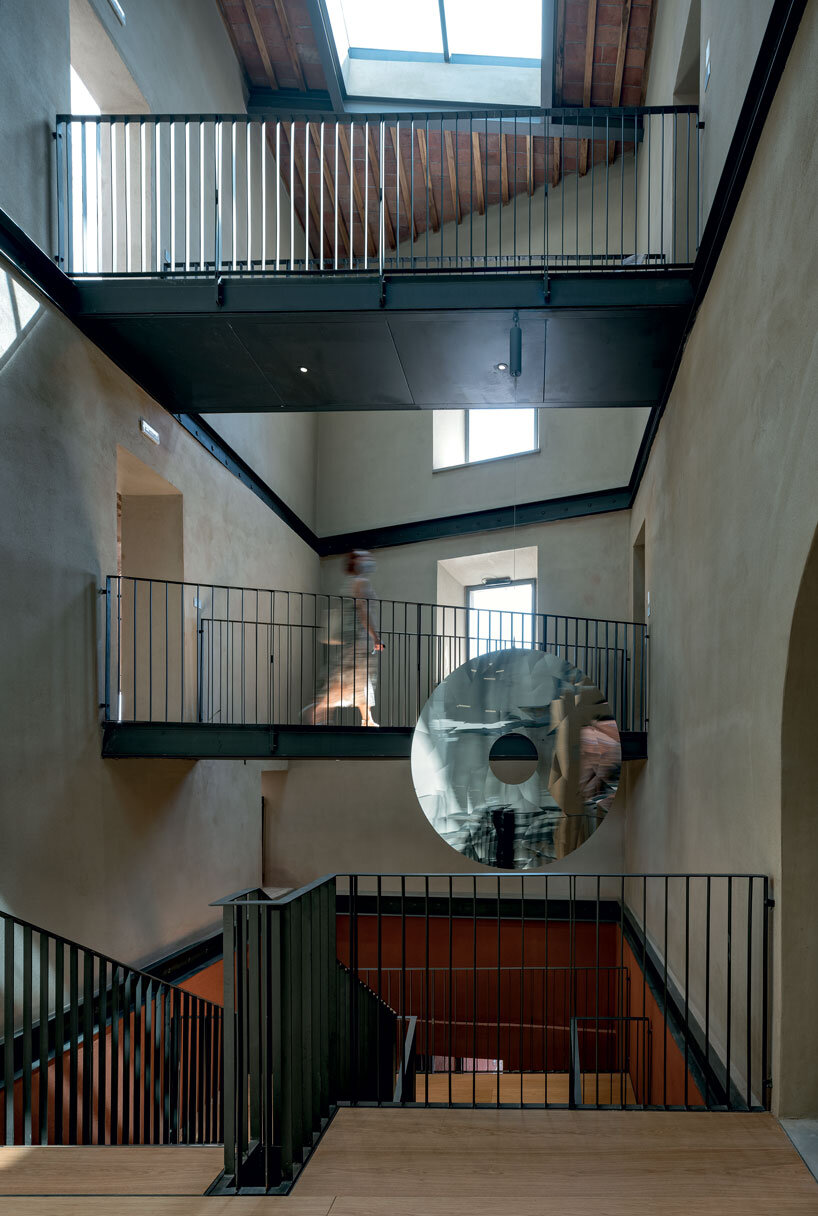 the project includes the conversion of old townhouses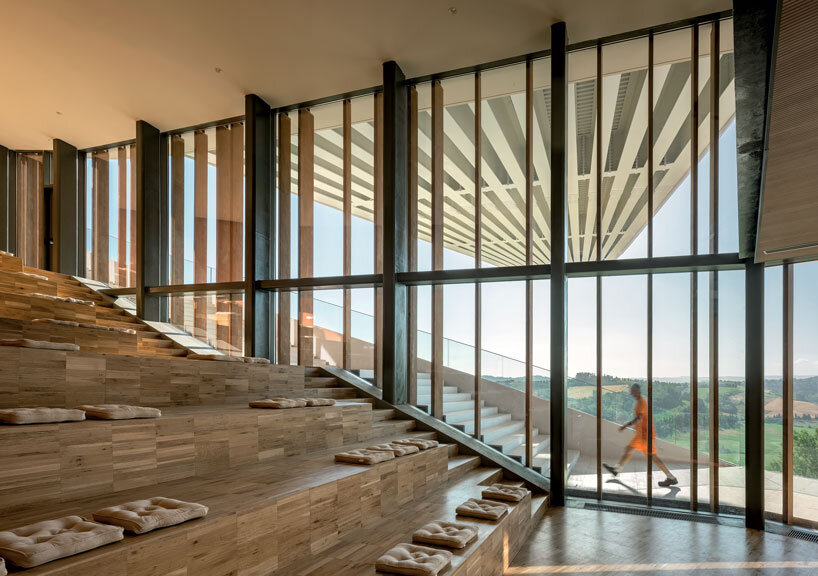 the new extension is reduced to a huge bright space