Quiksilver and ROXY Pro France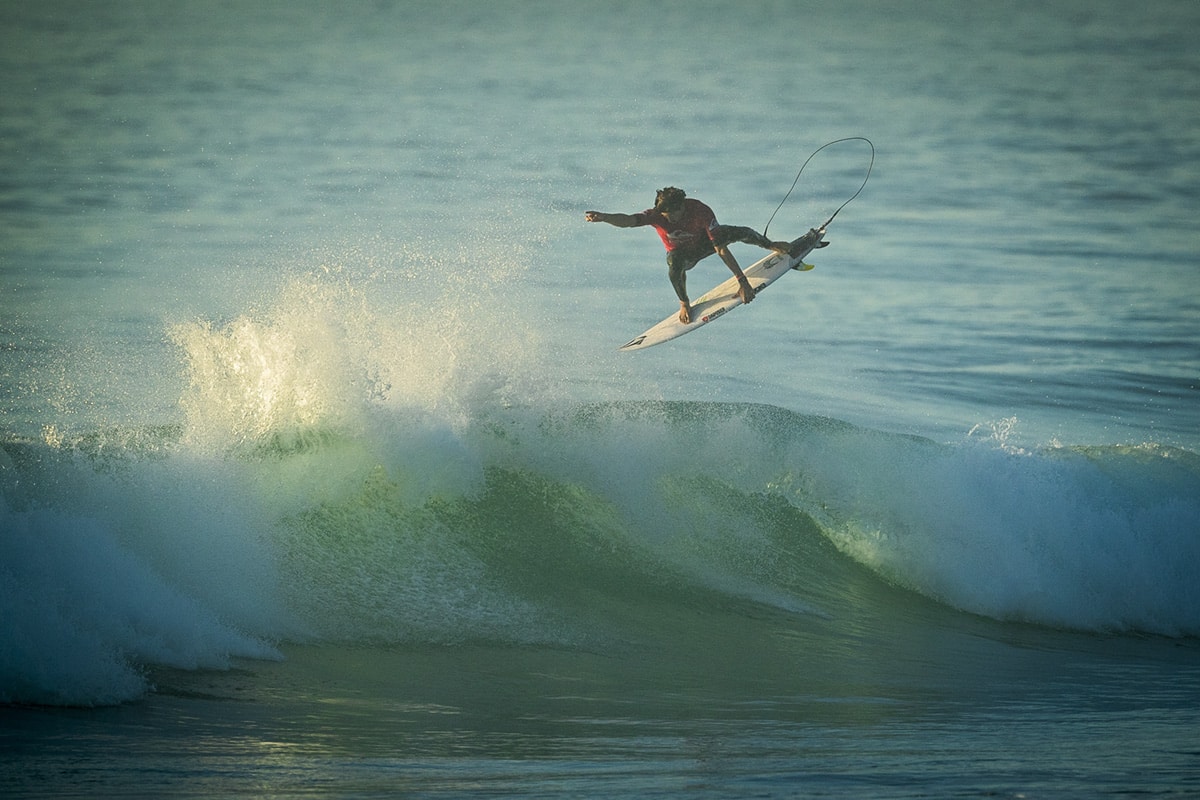 The French team bounces back at Roxy Pro France
While the opening day was devastating for the French crew with three surfers eliminated early, today's day looked like redemption with the next three advancing brilliantly to first position. It all started with world n ° 4 Johanne Defay (FRA) in round 9, quickly followed by Pauline Ado (FRA) in round 11 and finally the star of the day, Vahine Fierro (FRA) in round 14.
The Tahitian was warming up and concentrating on the far left when it was decided that the competition would move to double podiums and that she had to surf across the bank, and on a right. It didn't take long for her to adjust as she started off on a clean right on her backhand and destroyed it for a 7.83, the day's highest score at that time.
"In France, you always have to be ready for anything," said Fierro. "I'm actually glad they put our heat on the other side because the waves were better at this point in the tide. I grew up on an island where I always go right, in fact I didn't surf left until I was 14 so obviously I love to go on my butt.
The local pro and former Championship Tour surfer Joan Duru (FRA) also placed first as well as Maxime Huscenot (FRA), capitalizing on a perfect knowledge of the delicate banks of Hossegor.