Talking Through Taboo – PBA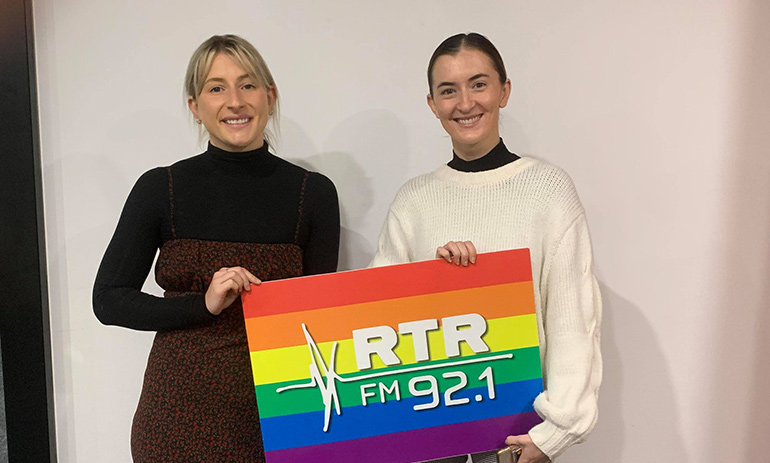 Nicolette Beard is the co-founder of We Are WomXn, an organization that tackles health topics that many are afraid to talk about. She is this week's Changemaker.
Throughout her teenage years, then as a health promotion practitioner and elementary school teacher, Nicolette Beard noticed a lack of health education reserved for women.
She wanted to normalize discussions about puberty, the journey through adolescence, and the milestones that all young women go through, but aren't always talked about so openly.
Combining his passions for health promotion and teaching, Beard connected with many educators and eventually created We Are WomXn alongside his co-founder, Kate Raston.
Pronounced "Women", the "X" is used to encourage the inclusivity of individuals, including anyone who does not identify as a woman but can still connect with the discussion topics.
The organization offers tailored, in-person and online, evidence-informed and trauma-informed health programs covering consent, sexual health, menstrual health, healthy relationships and social media for students at primary and secondary schools, parents and community groups across Western Australia.
Created by experienced health promotion practitioners, We Are WomXn's programs provide a safe space for young people to ask tough questions, normalize seemingly taboo topics, and empower participants to feel empowered and confident as they reach for life. 'adulthood.
In addition to this, the charity's social media group has created a space for like-minded women to share personal stories, discuss difficult issues and normalize all body shapes and sizes.
In this week's Changemaker, Beard talks about his journey to starting We Are Womxn, the things that inspire his leadership, and his advice for young changemakers.
How did the idea of ​​We Are WomXn come about?
We Are WomXn was developed from our own thinking and learning experience about consent, sexual health, menstrual health and relationships. Kate and I found that throughout our teenage years we received very limited education on these vital topics and little or no education on female empowerment or topics such as female pleasure.
After discussing it with our close friends and the young women around us, we took it a step further and after several months of extensive research, we discovered that there was a gap in the education of young people in Western Australia, especially young women.
Our vision is to reduce the stigma that women face and we do this by channeling the power of education and honest conversation to empower young women. We offer five programs for elementary and middle school students in Washington State: Consent, Sexual Health, Menstrual Health, Healthy Relationships, and Social Media.
Pronounced 'Women', the 'X' is used to encourage the inclusivity of individuals, including anyone who does not identify as a woman but believes the information being discussed relates to them.
What kind of difference has the organization made to your community since its inception?
Since launching in 2021, we've spoken to over 2,000 young women through schools and community events. We found that young women really respond to having a safe and comfortable space to discuss these 'taboo' topics and receive this information (some have never had the opportunity before).
We've found especially with our consent program, that so many young women don't even know the basics of sexual consent laws and topics like coercion. We find that at the end of the programs, many students leave with a new understanding of consent and what is and is not acceptable.
We have received countless messages on our social media pages from young women asking for advice after giving a presentation at their school. We love when students reach out to us on social media, it gives us the impression that they trust us and that we are making a difference.
What are some of the things that inspire your leadership?
I am constantly inspired by the young women around us and the important discussions taking place in society right now, especially about women's empowerment and consent.
The incredible work that people like Grace Tame, Brittany Higgins and Chanel Contos are all doing right now is paving the way for the next generation of young women. We are so passionate about this journey and inspired by all the amazing people working towards the same goal.
What advice would you give to other young people who want to change their lives?
Go ahead and do it! Young people today, especially the teenagers we work with, are so passionate about important issues and always ready to stand up for what is right. Find an organization you resonate with and see how you can get involved, whether it's volunteering or working part-time, it's a great way to be part of the change.
I think today's teenagers will really have the biggest impact on society in the next few years and I can't wait to see it.
Any books/TV shows/podcasts you've enjoyed recently and want to recommend to our readers?
I'm a big fan of "The Uncut Life" podcast, as well as "Shameless" – two great podcasters! I also like everything, Dr. Karl, he really knows everything.
Sex Education on Netflix, while a bit more present, portrays gender and sexuality so openly, which I think is really important for representation on screens.
Finally, the Podcast We Are Womxn! We currently have a few episodes on Spotify and are interviewing some amazing women who have openly shared their stories with us. We're also officially restarting our 2022 podcast this month, so follow us to stay up to date.