Have you ever wondered how someone landed that dream job? What about jobs you didn't know existed?
Often we work through the career path presented to us, aiming for the next job title on the org chart. It makes sense. But times are changing, and now more than ever, we're seeing people stepping out of the mold and building careers that are not only hugely impressive, but have a truly positive impact on the world and the people around us. But how did they get there?
welcome to 30 Faces, a celebration of 30 people changing the world by 2030. A destination to discover their professional journey, what fuels their passion, and to educate and inspire your own journey towards a better future.
Here we chat with youth defender Yasmin Poole. We discuss everything from when she received the Youth Influencer of the Year award (alongside Lady Gaga, Oprah Winfrey and the founders of Black Lives Matter, may we add), to how which she works to represent for all through the lens of intersectional feminism, and how she relaxes with a bit of hyper pop and self-care.
You wear

so many different hats. Can you tell us about your professional background to date?

Growing up, I didn't even know this type of work existed, let alone that I could do it! It all started with my volunteering in youth-led NGOs during my gap year after my retail shifts. The following year, I started to get more involved in youth advisory groups, which made me think more deeply about the voices that are not included in decision-making and the barriers in place. In 2020, I spoke to the media for the first time and used this platform to highlight young women's perspectives on politics. Now I am a lawyer, public speaker, on the boards of OzHarvest and YWCA Australia and a consultant for the World Bank. Through this work, I am passionate about intersectional feminism and consider how the structures around us privilege and oppress. I received a Rhodes scholarship this year, so I will be going to Oxford University later this year to study intersectional public policy.
Can you tell us about the causes you are passionate about fighting for and why they are important to you?
I am an intersectional feminist and I am driven by the belief that we must create a world that provides safety, respect and dignity for all. Intersectional feminism recognizes that we cannot focus on gender per se, but on other factors in our lives such as race and class that shape privilege and discrimination. My passion first started in advocacy: highlighting the fact that our halls of Parliament do not resemble the diverse society we live in and fighting for young women to be heard. But it's not just representation: we also need to do more in our schools, our workplaces and our politics to end sexual harassment and assault, which requires putting in place protections to end these abuse of power. I'm also passionate about improving wages and working conditions for female-dominated industries, like care work, which are chronically underpaid.
Where does your inspiration come from to advocate for generational issues?
I remember giving a speech for young women of color in the Houses of Parliament in Victoria, looking at the walls and realizing that every portrait was of an old white man. He looked completely different from the various faces in front of me. There are so many perspectives and viewpoints that have historically been overlooked. But young people are the future and it is essential that we are in these spaces to move Australia forward. I'm not shy about being young and embracing this perspective with pride. Generations – in their diversity – interact differently with the world and we must listen to each other in order to move forward.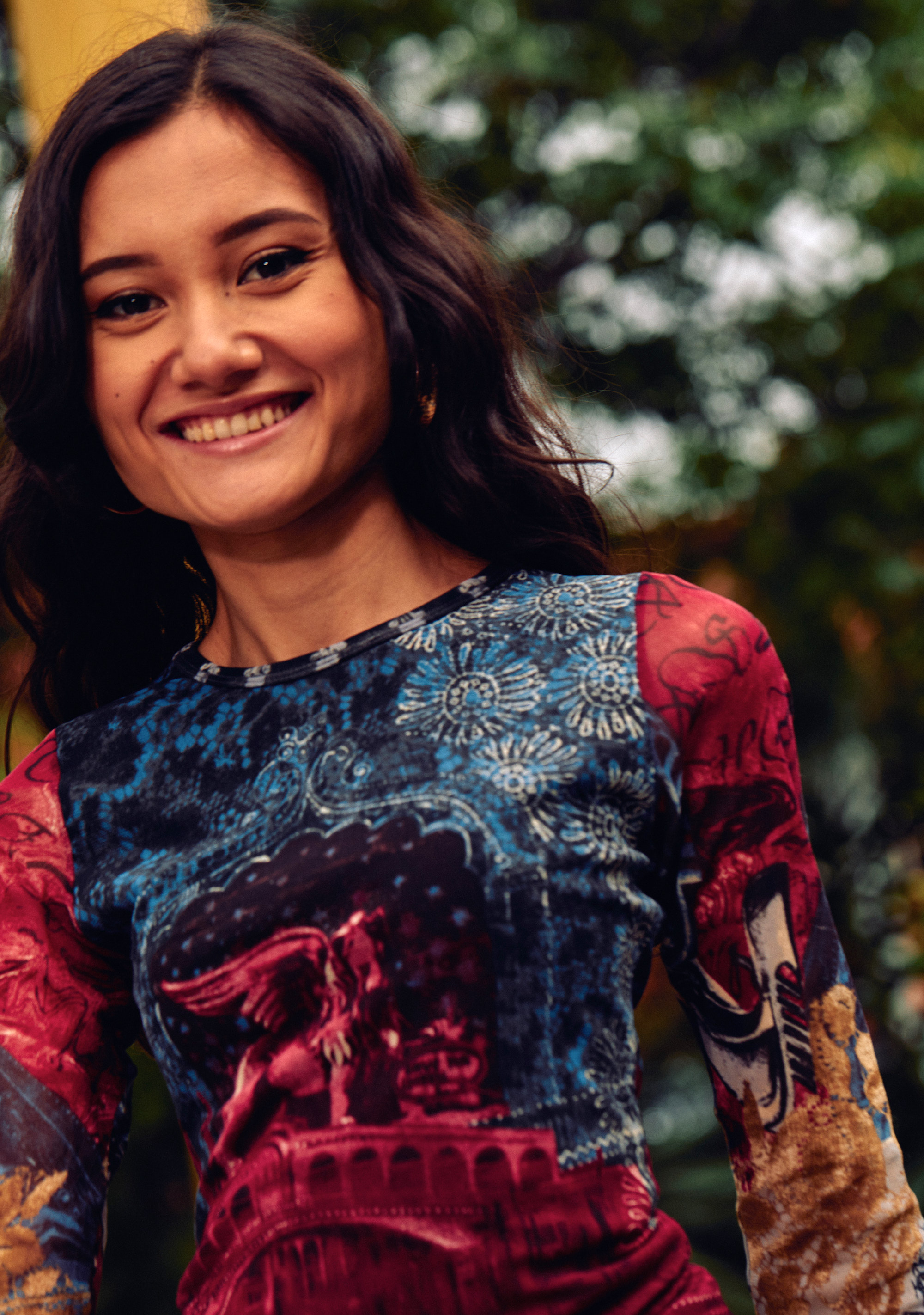 What's been your biggest "pinch me" moment so far?
Receive Influential Youth of the Year by the Dr. Martin Luther King Jr Center. I received the email informing me that I had been selected by Bernice King, Dr. King's daughter. I thought it must be spam because it was too good to be true! I was awarded alongside Lady Gaga, Oprah Winfrey and the founders of Black Lives Matter. Awards will never define my work and who I am, but it was a privilege to represent diverse young Australians there.
What advice do you give to young women who want to enter politics or other male-dominated fields?
There is no one style of leadership. We're used to seeing male leadership styles, like being a larrikin or being the commander, and there's a pressure to behave that way. I have learned over time that there is power in accepting who we are and exercising leadership that feels authentic to us. I would also recommend finding mentors who can help you understand the system – good people you respect. Finally, embrace your lived experience. I am a young Asian-Australian female. I don't downplay it or walk away from it because those parts of me have shaped my experience in the world. There is power in young people embracing their views. They are no less valuable because of our age — they are essential if we are to build an inclusive world.
What does a typical day look like for you?
I start by having a hot chocolate with my boyfriend in the morning. We try to find a new cafe every day and we've found some really cool ones – this is Melbourne, after all! My day usually consists of working from home, unless I'm speaking at an event. Things on the agenda that day might include board meetings, writing speeches and articles, working with the World Bank, answering emails, and adding my insights on social media. I also have to spend time taking courses for my graduate degree in legal practice which I need to qualify as a lawyer, and that's usually pretty dry! It's not all work though. I love listening to his pop and finding cool indie electronic artists. My spare time usually consists of watching reality TV, playing The Sims, and hanging out with my boyfriend. Then I'm in bed around 1am. It's a quieter day though – on other days I'm flying across the country to speak in public, which is a lot more hectic.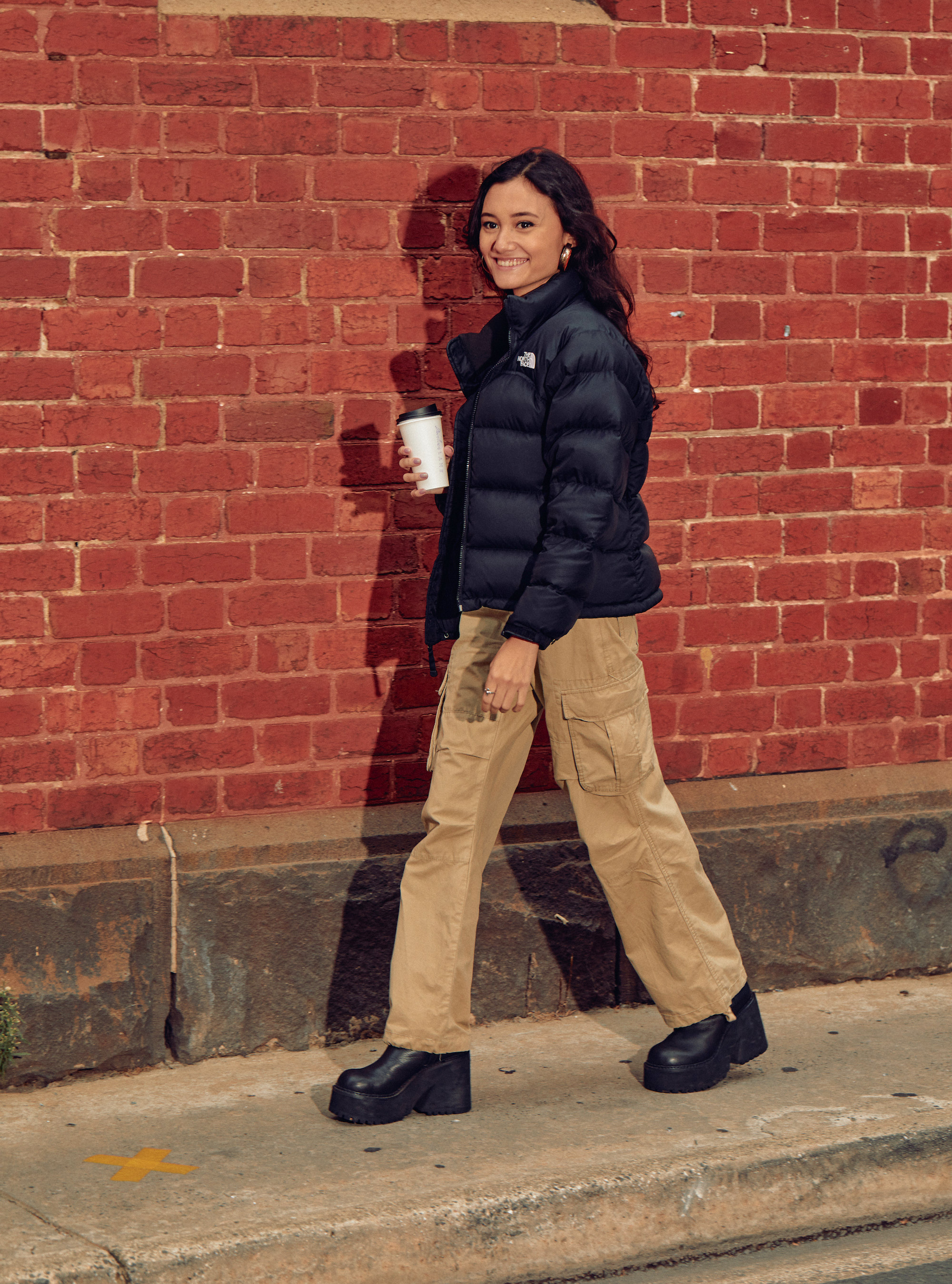 How important is a good start to the morning to fuel your passion and energy throughout the day?
Slow mornings are so important for mental health. As an introvert, public speaking and doing really social activities often feels exhausting, so I use these mornings to wake up slowly, relax my mind, and watch videos that make me happy. I'm also a night owl and my best work happens when the sun goes down, so my morning is a chance to recharge my batteries.
You have been selected as part of the Urban List x Kiehl's 30 Faces campaign which highlights 30 people working for a better future by 2030. Can you share any exciting projects or what you have planned next?
The most important thing I am preparing for is my Masters in Public Policy / Masters in Women, Gender and Sexuality Studies at Oxford. In the meantime, I take each day as it comes. Some goals this year are to run a mentorship program, start an intersectionality podcast, and create my own music. So watch this space!
Now, aside from your incredible career, let's dig a little deeper into you. How do you like to spend your free time?
I'm into electronic music like hyper pop and electronic vibes, Grimes, i9bonsai and oaf1. I found these genres during lockdown in 2020 and basically listened to them from the time I woke up until the time I fell asleep, so they're really special to me. It eases my mind and feels like a reset of whatever is going on. I'm also into streetwear, so I really like browsing Depop and Instagram and finding cool fits. I'm really into flare pants, platforms and spiked bobs right now.
Do you have a favorite Kiehl's product that gives you a healthy dose of personal care?
I like the Creamy Avocado Eye Treatment. It's a nice touch to my skincare routine and makes my skin really soft before I do makeup the next day.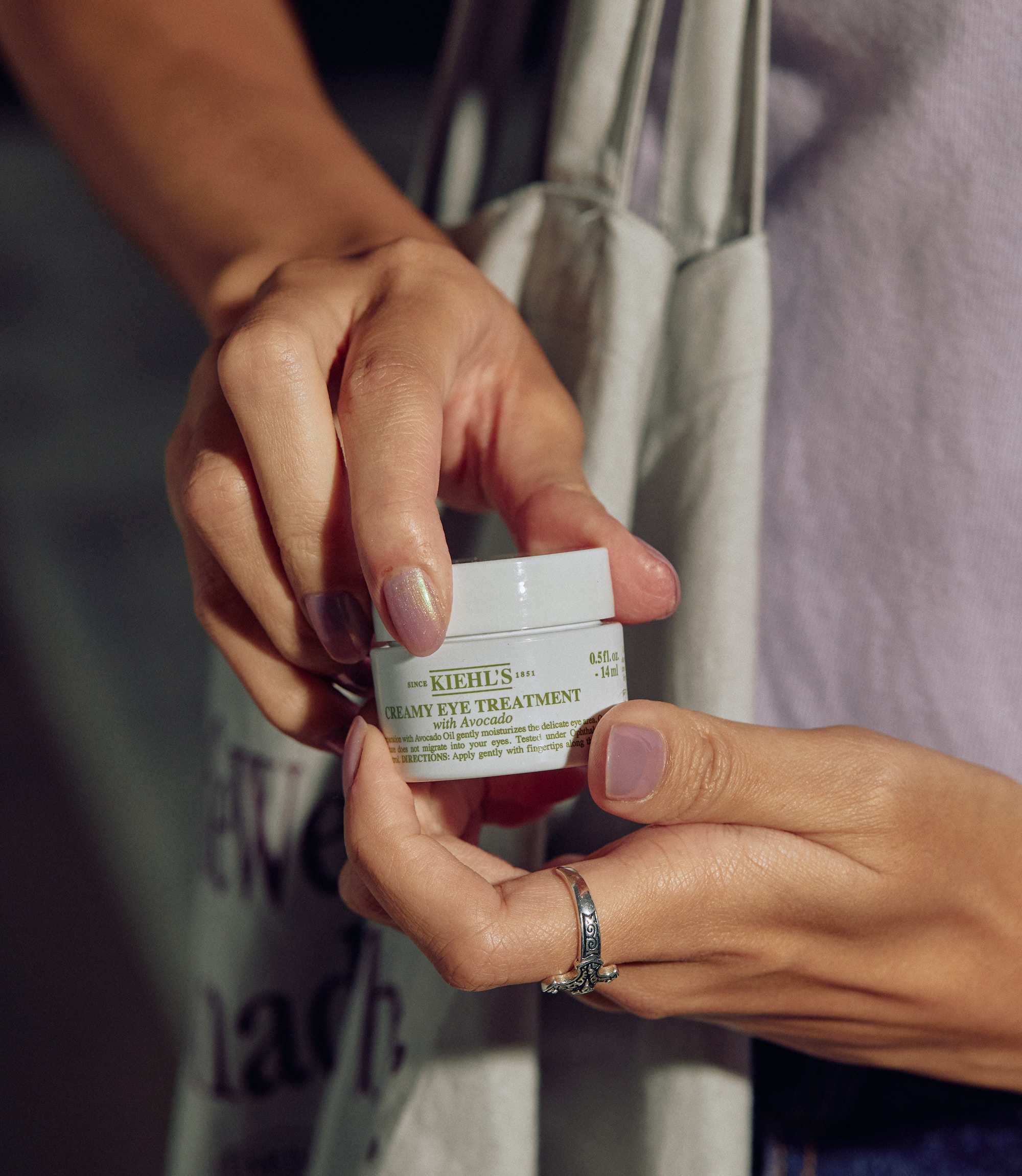 When it comes to carving out a better future, what do you see and what do you want?
I want us to collectively understand how our history has shaped who has power and who doesn't. There are many moments in our history that I think we haven't talked about enough, like the White Australia policy or the fact that First Nations women and women of color won the right to vote several decades after white women. If we understand our history, we better understand the society in which we live today. If we understand how this story connects to structures, we have a better sense of how we can create a world that truly empowers us.
Continue to be inspired and discover other people who will shape the next decade on 30 Faces and learn about Kiehl's commitment to the clean beauty movement and Future Made Better.
Image credit:
Editor's note: This article is sponsored by Kiehl's and proudly endorsed by Urban List. Please support the sponsors that make Urban List possible. Click on here for more information on our editorial policy.