Zelensky calls for closing "the sky" for Russian missiles, planes and helicopters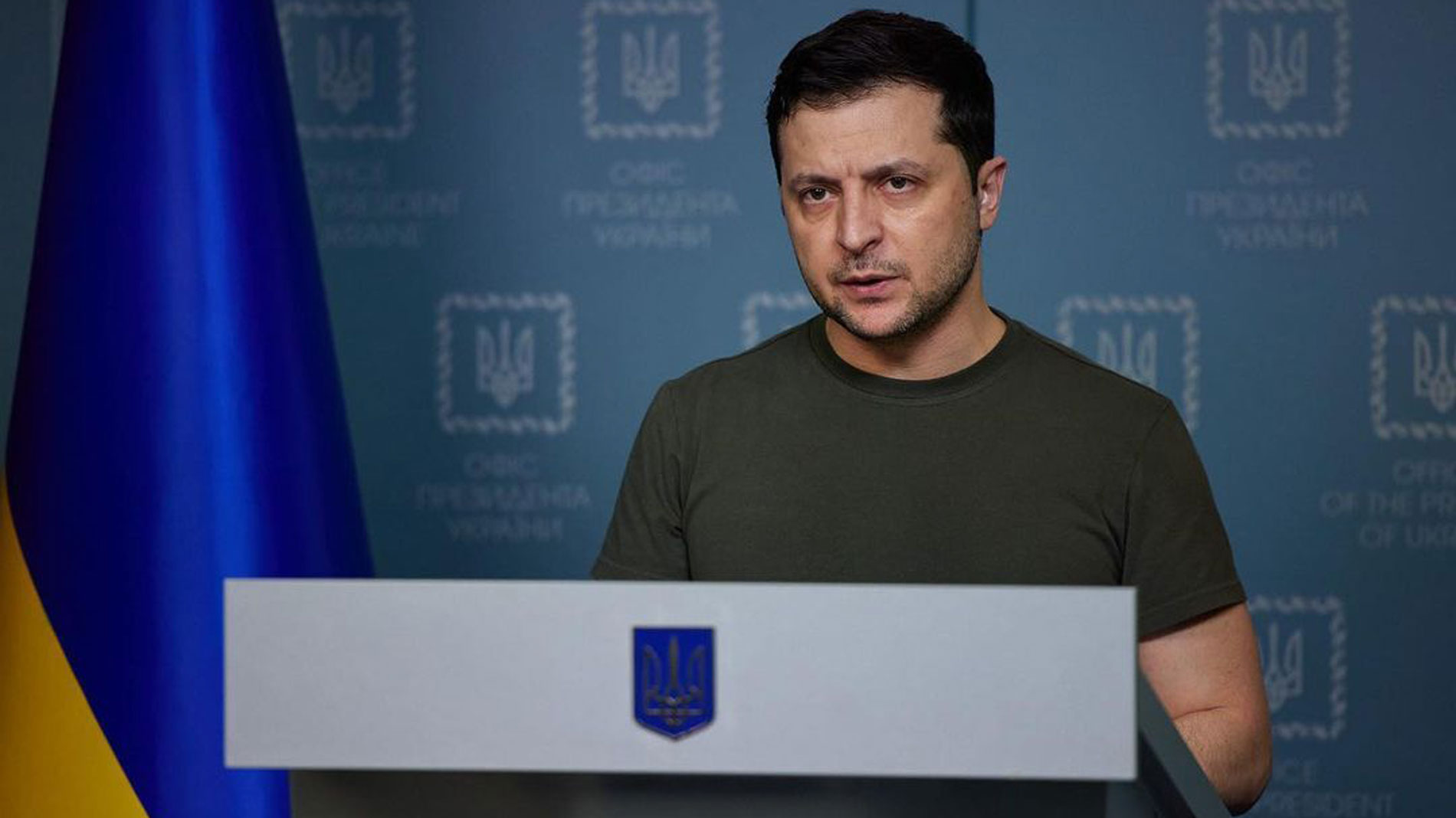 France's Elysee Palace fears Ukrainian civilians could be "massively" targeted during a Russian invasion, a spokesman has said.
The concerns were revealed during a press briefing with reporters on Monday, straight after French President Emmanuel Macron's phone call with Russian President Vladimir Putin.
The spokesperson also expressed his willingness to support Ukraine's aspirations to join the EU in the face of the escalating Russian offensive in Ukraine.
As for the call between Macron and Putin, the spokesperson noted that it is "advisable to maintain all possible options to try to get out of the current spiral".
The palace spokesperson described Putin as "following a logic of offense. So in the current situation, there are very serious risks that Russia will expand its operations at considerable human, political, strategic and economic cost" .
After a follow-up question, the spokesperson added: "There are good reasons to fear that civilians will be targeted more massively and without precautions by the Russians."
The Elysee Palace spokesperson also commented on Ukrainian President Volodymyr Zelensky's public request that the European Union consider admitting Ukraine as a member.
"There is a consensus among us that the European Union will emerge transformed from this ordeal, from this crisis," the spokesman said. "In this context, I believe that everyone is well aware of the fact that Ukraine is a country at the heart of Europe, that Ukraine is a country whose destiny is close to our hearts, whose democratic choice is important to us and that we want to be able to support its aspirations."
However, they coached the palace's support noting that "we must be careful not to make promises that we cannot keep, not only to Ukraine, but also to all the countries around Russia which have close relations with Europe, which are themselves European countries". ."